More Website Templates @ TemplateMonster.com. May 21, 2012!
Aiuto Foundation Scholarship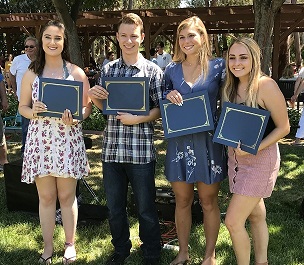 The Aiuto Foundation is proud to offer scholarships to college bound graduating high school seniors of Sicilian ancestry. Only continuing college students considered to be cases of specific hardship may apply.
Scholarships are granted at the sole discretion of the Aiuto Foundation Scholarship Committee to help students meet the financial requirements of higher education.
The following must be submitted along with your completed application:
A sealed transcript of your scholastic record
A letter of recommendation from your Principal, Teacher, or Faculty Advisor on school letterhead
A personal essay describing:
Your Sicilian ancestry
Any relationship you may have with the Sons of Sicily, SOS Women's Auxiliary, or the Aiuto Foundation
Your personal and career goal and expectations
Any extracurricular and volunteer activities
Any other information you would like to share with the Committee
Your application, along with the items above, must be submitted on or before February 28th of the year you will graduate.
Scholarship Application (PDF Form)
Download to your computer if you want to fill out the form electronically.
Please mail all documents to the address listed below.